8 tags
Google I/O 2013 takeaway for the FEDs
The Google I/O 2013 is over. This event is a treasure hunt for world of Front-end development as well. New trends and features are revealed. So, here's a list of MustWatch videos and slides from Google I/O for the FEDs: Jank Free: Chrome Rendering Performance Automating Performance Best Practices with PageSpeed Web Components Web Components in Action Device Agnostic Development A Trip...
4 tags
Installing Tomcat on MacOS with homebrew
Installing Apache Tomcat on MacOS became little more easy with homebrew. If you haven't heard about it, it's a missing package manager for MacOS. It allows you easily install any utilities that you might need with only one command in terminal. So, installing the Apache Tomcat would require from you the following steps: Update the brew repository brew update Install the tomcat (it...
4 tags
To keep track of chrome version by release... →
7 tags
Web Projects: From Theory To Practice →
There's always a gap between theoretical knowledge and practice. Particularly, how to start you first web project when you are familiar with HTML, JS, and CSS.
7 tags
Why are you interested in front end development?
This question pops up quite often from different people: friends, students, head-hunters, colleagues, etc. (feel free to add your own).  The real answer was crystalized after constantly giving some fuzzy replies, and here it is: I believe people are born to create. From the very childhood subconsciously I was trying to create something and express myself through different sphere: singing at high...
12 tags
Up-to-date guide of installing Node.js on *nix
This is the clear, complete, and up-to-date guide of how to build the nodejs  in *nix OS. Install dependecies sudo apt-get install g++ curl libssl-dev apache2-utils Install git (unless you don't have it already) sudo apt-get install git-core Clone git and install git clone https://github.com/joyent/node.git cd node git checkout v0.10.4 ./configure make sudo make install Check the...
5 tags
Collaborate apps w/o pain from Mozilla Labs →
Mozilla Labs introduced a service for your website that makes it surprisingly easy to collaborate in real-time.
3 tags
How Angry Birds were built from JS point of view →
Very useful series of articles about techniques and tools which were used while building Angry Birds game.
4 tags
It's happened, and it's incredible →
By leveraging this new JavaScript optimization technology, Mozilla has been able to bring Epic's Unreal Engine 3 to the Web.
6 tags
Jasmine tests in Node with mock dependencies
We need unit testing for JavaScript files with mock dependencies without a browser. A simple phrase with a lot of meaning said to me by the head of R&D department. By that time I already  had a reasonably large code base of JavaScript files, interdependent and managed by RequireJS, and a tests folder with specs in Jasmine. But that wasn't even close to the set  goal. Luckily for...
6 tags
How WebKit Works →
DOM's manipulations are expensive Well, yeah, every front-end dev knows it but why it is so? Knowledge of how browsers work, webkit (hello, chrome, safari, and now opera) in particular, might help to write more efficient code.
4 tags
Can you reverse linked list? →
Aas it turns out, not all JS developers can cope with such task as reversing linked list. Can you? Following the link above, you would need to implement reverse method of LinkedList class, such that, after printing, it will be vice versa. http://jsbin.com/ugojoq/3/edit
3 tags
Compile JS to Executable? ASM! →
Good, in-depth explanation of what asm.js is about. In short: asm.js defines a subset of JavaScript that can be compiled to fast executable. 
Browser Compatibility Tables →
I suppose, guys from jQuery used this resource to write their library taking into consideration all compatibility information among browsers
Test-driven approach for JS skills assessment →
JS quizzes are good but there are many complains that questions in them are not real. Here's the real one.  Test-driven (by Mocha) JS skills assessment approach allows you to write real code such that all unit test should be changed from red to green.  Several hours of fun.
3 tags
ECMAScript 6 - The new parts of JavaScript
ES6 is inevitably coming, whether we like it or not, with all its modules, classes, arrow functions, sets, and lets. There are many talk about JS classes, pros and cons.  Well, the thing is, it will have them. So, for time saving, here is the list of useful material regarding ES6. Harmony of dreams come true by Brendan Eich ES6 - my favorite parts by Rick Waldron A Few New Things Coming to...
6 tags
Chrome Dev Tools and its workspaces →
Chrome Dev Tools in Chrome Canary browser is very cool, it allows to do so much magic with your app. Now is has full support of very intuitive feature - workspaces. Load, edit, and save you files with workspaces without leaving Chrome. Link is to starting guide by Addy Osmani. Dev tools is definitely on the way to became an IDE.
2 tags
JavaScript Quiz Set
JavaScript quiz is the good instrument to distinguish between  JS ninjas, JS developers, and JS experts. Here is a set of JS tests, sorted by difficulty. Beginner: http://madebyknight.com/javascript-scope/ Intermediate: https://github.com/nathansmith/javascript-quiz http://www.nczonline.net/blog/2010/02/16/my-javascript-quiz/ Expert: http://dmitrysoshnikov.com/ecmascript/the-quiz/ ...
5 tags
Errorception →
Errorception is a simple and painless way to find out about JavaScript errors, as they occur in your users' browsers. All you need to do is insert a script tag on your page, and you will start recording errors as they happen in real-time.
3 tags
Clear explanations of essential JavaScript parts
Javascript: Object Prototypes JavaScript: Function Invocation Patterns JavaScript: Why Understanding Scope And Closures Matter
5 tags
Chrome Dev Tools: all in one article →
Chrome dev tools is very powerful and irreplaceable instrument with vast amount of features for web development. The article contains good review of majority of them.
4 tags
I bet it's the best way to create mixins →
Surprisingly, mixins in JavaScript are not necessarily object. Function using can work wonders.
5 tags
Techniques for improving loading performance
An interesting observation has been made over top 10 popular sites in Internet. Particularly, what techniques they use to speed up the loading time of a web page. Use app cache (read here more about it) Combined use of localStorage and cookies: large chuncks of html/js code are stringified and saved under the generated key in a localStorate. The key values are stored in cookies. Use of script...
5 tags
Async load js scripts w/o AMD →
Indeed, it is funny that in order to enable AMD (async module def) we have to load the sripr of desired library in a sync way. Now, with tag attributes async and defer we can load scripts trully in async way: downloading them first without blocking the UI loading and executing them when they're ready.
5 tags
The easiest way to clean a folder in Node.js →
5 tags
PhantomJS as server load testing tool →
PhantomJS is cool. Mostly so far it's used for testing client application code. Well, it's, definitely, not the only way. E.g. tt might allow you to instantiate as many your client-side apps and request your server to measure its load and response time. Checkout also other implementations. 
5 tags
Dev tools console is more than logging →
Dev tools, or firebug console can be used way more than just for regular logging, warn and error messages. It's worth to check the reference guide.
4 tags
My new passion: Linux Mint →
Linux Mint - yet another derivative of Ubuntu/Linux but more classic more beautiful richer than Ubuntu (preinstalled VLC, Java, etc.) good support of nVidia Didn't regret a minute after installing it to my main house computer.
2 tags
Javascript Keyboard madness →
Complete guide in the world of friendship between JS and user keyboard.
jsPerf — JavaScript performance playground →
jsPerf aims to provide an easy way to create and share test cases, comparing the performance of different JavaScript snippets by running benchmarks. When it might be useful? If you want to compare different ways of writing same function and looking for the most effective.  Relative for large apps
JavaScript Garden →
Growing collection of documentation about the most quirky parts of the JavaScript programming language. It gives advice to avoid common mistakes and subtle bugs, as well as performance issues and bad practices, that non-expert JavaScript programmers may encounter on their endeavours into the depths of the language.
4 tags
Customize your chrome dev tools →
Everybody likes to customize text editors. Well, chrome dev tools can't be excluded from it. This is a nice collection of themes.  How to install, see here. Enjoy!
3 tags
Nice collection of JS goodies →
JSter is a community-driven catalog of the most useful javascript libraries. Find the right tool for a work and do it effectively.
2 tags
Build your GUI prototype online in 5 mins →
Great online app for GUI prototyping
2 tags
What's BEM ... from Yandex with Love →
Interesting article about how to structure the project of website or webapp for team of 1-12 developers who can maintain it later.
Ben Franklin's 9 Productivity Tips →
Internet Map →
Gorgeous Internet Map Idea. Google Maps mashup.
3 tags
JS single-page application essentials →
Web App Essentials cover the basic theoretical knowledge which are required for writing small and middle size application. The topics which are covered: spa premises, spa architecture,  mvc pattern and framework, templating, module pattern, ui rendering, amd, base libraries.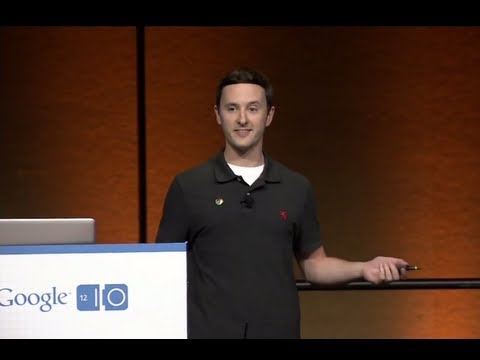 Improve you code and increase your JS skills →
A short long tutorial about the way to improve the JavaScript code.
Scalable JS App Arch
At the beginning everybody wants to build scalable JS app. Only few of us truly succeed. Here are some resources to increase your chance. Discover the theory and implementations of scalable js apps. 1. To start with: Lecture of N. Zakas about scalable apps and the arch. Here it all begins.  The slides for this lecture  (2009) Updated slides (2012)  2. To continue: Scaling the app video post...
I guess another all-in-one set of tools from... →
4 tags
Yet another JavaScript MVC framework comparison:...
Why read this? How this one is different from the other? In short: write an app, little more complex than a Todo within the 3 days using the JS framework that you've never seen before. In long: we've chosen different approach of testing:  Test App: TodoMVC comparison already exists. So, we've decided to write something more complex that can reveal the capabilities of a...
1 tag
The map of Israeli startups →
2 tags
JavaScript Patterns →
Great collection of JS patterns and anti patterns. By other words, how it's worth to write and how doesn't.
2 tags
The one explanation about JS callbacks →
This article helps to solve the callback spaghetti on the app